"Practical Magic" compie 25 anni!
Il film segue le sorelle Sally e Gillian Owens, interpretate da Sandra Bullock e Nicole Kidman, che sono streghe, che vivono con la consapevolezza che le donne della loro famiglia sono maledette. A causa di una maledizione vecchia di tre secoli, qualsiasi uomo di cui le donne Owens si innamorino è destinato a morire.
Nonostante abbia ricevuto recensioni negative dopo la sua uscita iniziale, "Practical Magic" è diventato un classico di culto ed è considerato un must da guardare ad Halloween.
Ecco dove si trovano oggi le più grandi star del film.
SANDRA BULLOCK CONDIVIDE LA FRASE CHE DICE "MOLTO" CHE I SUOI ​​GENITORI NON POTREBBERO: "ERA UNA COSA GENERAZIONALE"
Sandra Bullock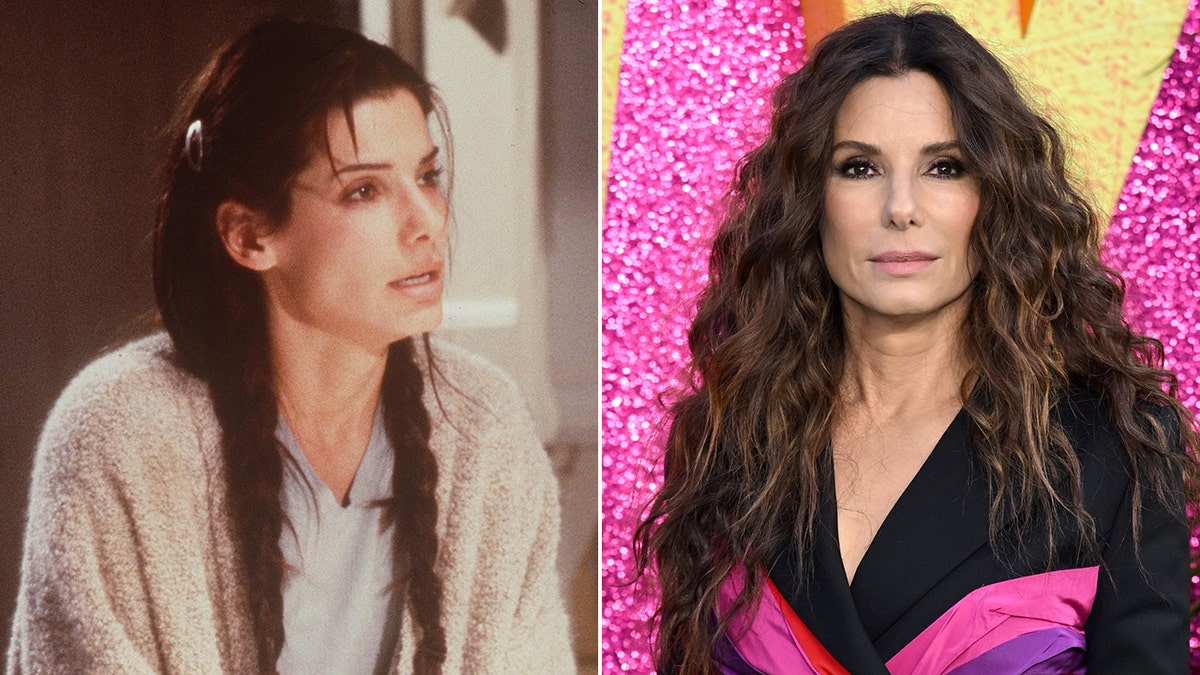 Prima di interpretare Sally Owens in "Practical Magic", Sandra Bullock si era già fatta un nome in film come "Speed", "While You Were Sleeping" e "A Time To Kill". Nel corso della sua carriera, ha vinto un Academy Award, due SAG Awards e un Golden Globe, oltre a molte altre nomination.
Ha continuato a lavorare stabilmente dopo "Practical Magic", recitando in "28 Days", "Miss Congeniality" e il suo seguito del 2005, "Two Weeks Notice", "Crash" e "The Lake House". La Bullock ha continuato a dimostrare di saper recitare sia nella commedia che nel dramma, recitando in "Premonition", "The Proposal", "The Blind Side", "Gravity", "Minions" e "Our Brand Is Crisis".
Più recentemente, ha recitato nel film tutto al femminile "Ocean's Eight", "Bird Box", "The Unforgiven", "The Lost City" e ha fornito la sua voce per "Bullet Train".
La Bullock è stata sposata con Jesse James dal 2005 al 2010. Ha adottato suo figlio Louis nel 2010 e sua figlia Laila nel 2015. L'attrice ha avuto una relazione con il fotografo Bryan Randall dal 2015 fino all'agosto 2023, quando è morto dopo una battaglia contro la SLA. .
Nicole Kidman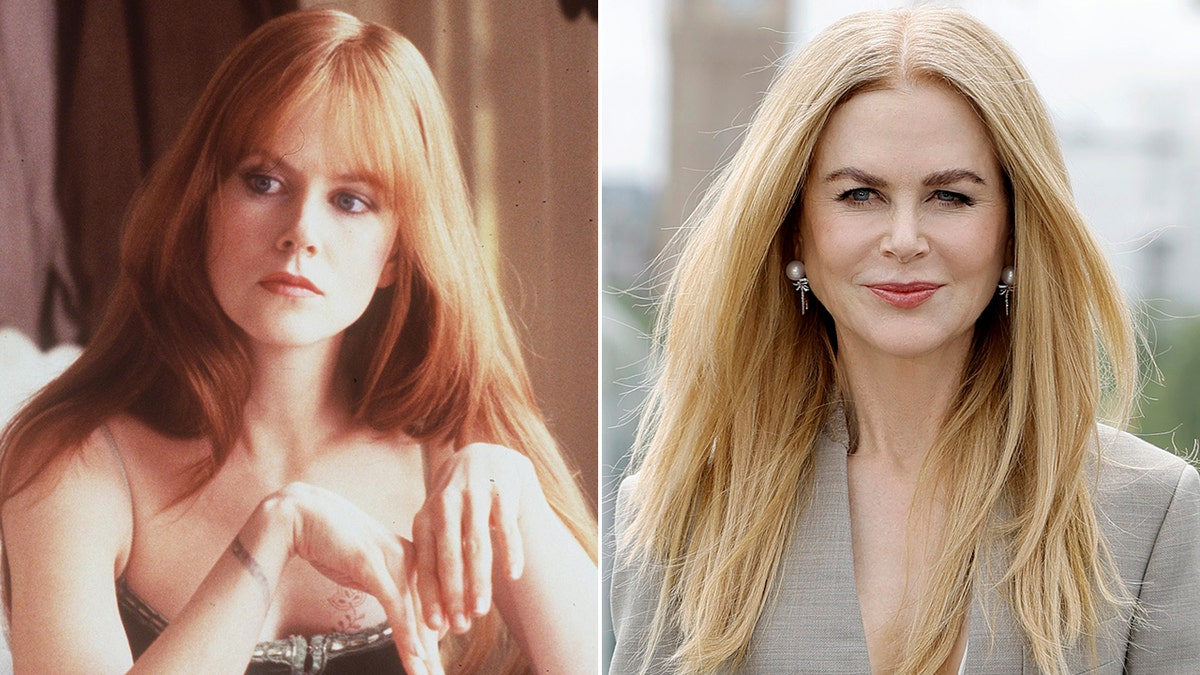 Nicole Kidman era già apparsa in "Far and Away", "To Die For", "Batman Forever" e "Ritratto di signora", prima di interpretare Gillian Owens in "Practical Magic". Ha continuato a ricevere cinque nomination agli Oscar, cinque nomination ai BAFTA, vincendone una ciascuna, due vittorie agli Emmy, 16 nomination ai Golden Globe con cinque vittorie e 15 nomination ai SAG Award.
Dopo aver interpretato la spensierata Gillian, la Kidman ha recitato in "Eyes Wide Shut", "Moulin Rouge", "The Hours", "The Stepford Wives", Vita da strega" e "Happy Foot". Bussola", "Nove", "Vai con esso", "Il ragazzo dei giornali", "Grace di Monaco" e "Paddington".
NICOLE KIDMAN RIVELA IL MOMENTO IN CUI SI È INNAMORATA DI KEITH URBAN: 'ERA PERDITA'
Ha ricevuto la sua quarta nomination all'Oscar, recitando in "Lion". Più recentemente, ha recitato in "Big Little Lies", "The Undoing", "Prom", "Nine Perfect Strangers", "Being the Ricardos" e "Expats".
Kidman è stata sposata con Tom Cruise dal 1990 al 2001 e la coppia ha adottato due figli, Connor e Isabella. Ha poi sposato Keith Urban nel giugno 2006. Hanno due figlie, Sunday e Faith.
Stockard Channing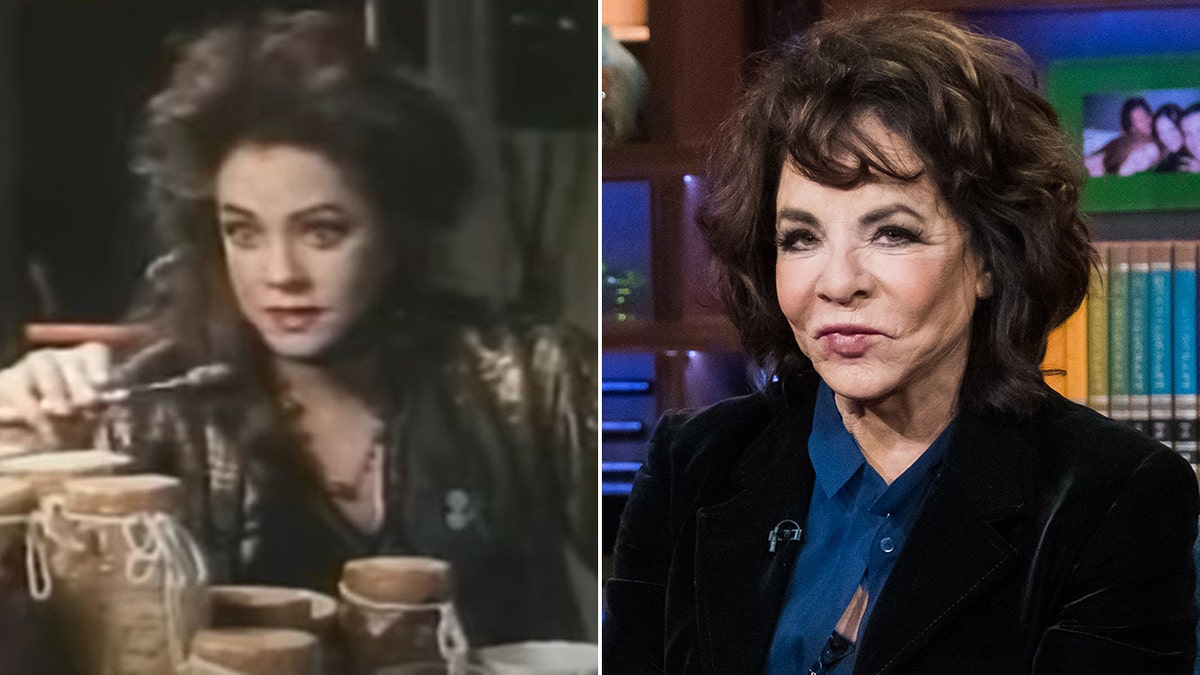 I ruoli da protagonista di Stockard Channing nei film "The Fortune", "Grease" e "Six Degrees of Separation" le hanno conferito lo status di star prima di interpretare zia Frances in "Practical Magic". Ha ottenuto una nomination all'Oscar, 13 nomination agli Emmy, tre nomination ai Golden Globe e 11 nomination ai SAG Award.
Dopo il ruolo dell'eccentrica zia Francis, Channing ha recitato in "The Venice Project", "Where the Heart Is", "The Business of Strangers", "Life or Something Like It", "The Divorce" e "Must Love Dogs". " Dal 1999 al 2006, ha recitato in "The West Wing" e dal 2005 al 2006 in "Out of Practice", prima di apparire in "Pulling Strings" e "The Good Wife".
Più recentemente, è apparsa in "Angry Neighbours" e "Maryland".
Channing è stata sposata con Walter Channing Jr. dal 1963 al 1967, e poi con Paul Schmidt dal 1970 al 1976. Successivamente è stata sposata con David Debin dal 1976 al 1980 e David Rawle dal 1980 al 1988. Aveva una relazione con Daniel Gillam dal 1990 al 2014.
Dianne Wiest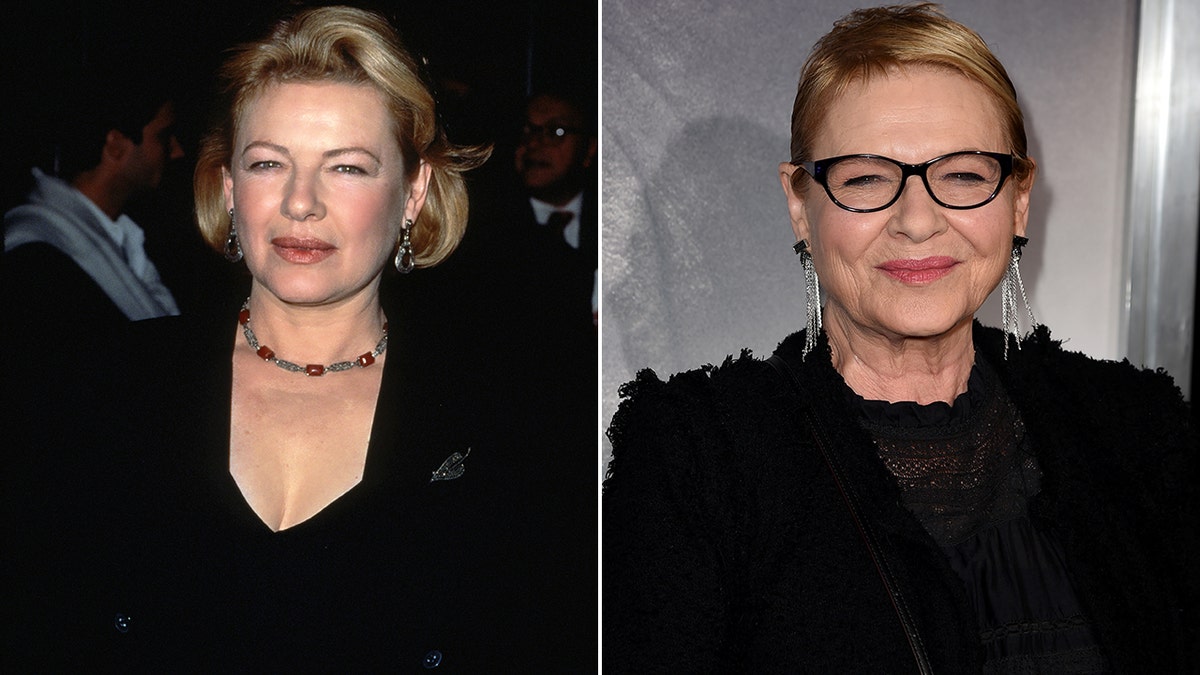 Dianne Wiest è stata due volte vincitrice dell'Oscar e tre volte candidata per i suoi ruoli in "Hannah and Her Sisters", "Parenthood" e "Bullets Over Broadway", prima di interpretare la buffa zia Jet in "Practical Magic". Ha anche ricevuto una nomination ai BAFTA, due vittorie agli Emmy, quattro nomination ai Golden Globe e due vittorie ai SAG Award.
Alcuni anni dopo, Wiest ha recitato in "Il decimo regno", "Io sono Sam", "Non ho paura, non ho paura", "Law & Order", "Robots" e "Dan in Real Life". Successivamente, è apparsa in "Synecdoche, New York", "Passengers", "In Treatment", "La strana vita di Timothy Green", "The Humbling", "Five Nights in Maine" e "Sisters".
'LA STRANA VITA DI TIMOTHY GREEN' UNA DELIZIOSA DELIZIA PER TUTTA LA FAMIGLIA
Più recentemente, è apparsa in "The Mule", "Life in Pieces", "I Care a Lot", "Let Them All Talk", "My Father's Dragon" e "Mayor of Kingstown".
Wiest ha adottato le sue figlie Emily e Lily, nate rispettivamente nel 1987 e nel 1991.
Evan Rachel Wood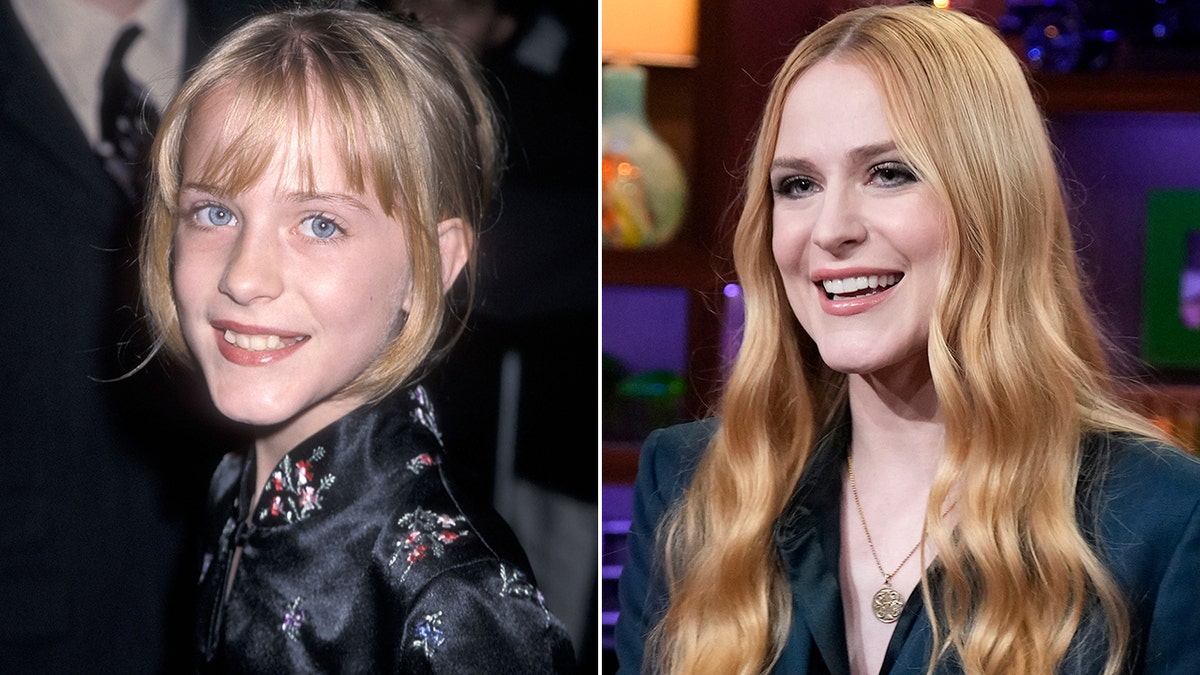 Evan Rachel Wood ha recitato in una serie di film per la TV, prima di interpretare il ruolo di una delle figlie di Sandra Bullock, Kylie, in "Practical Magic". Subito dopo aver interpretato la ribelle Kylie, ha recitato in "Once and Again" per tre anni, ottenendo in seguito la prima delle tre nomination ai Golden Globe per il suo ruolo in "Thirteen".
Successivamente ha recitato in "The Missing", "The Upside of Anger", "Running with Scissors", "King of California", "Battle for Tera" e "Across the Universe". Wood è apparso anche in "The Wrestler", "Mildred Pierce", ottenendo una seconda nomination ai Golden Globe, "True Blood", "The Ides of March" e "A Case of You".
TI PIACE QUELLO CHE STAI LEGGENDO? CLICCA QUI PER ALTRE NOTIZIE SULL'INTRATTENIMENTO
Dal 2016 al 2022, ha interpretato Dolores Abernathy in "Westworld", ottenendo un'altra nomination ai Golden Globe. Più recentemente, ha recitato in "Allure", "Frozen II", "Kajillionaire", "Vienna and the Fantomes", "Weird: The Al Yankovic Story" e "Blackspot".
Wood è stato sposato con Jamie Bell dal 2012 al 2014 e i due condividono un figlio, di nome Jack.
Goran Visnjic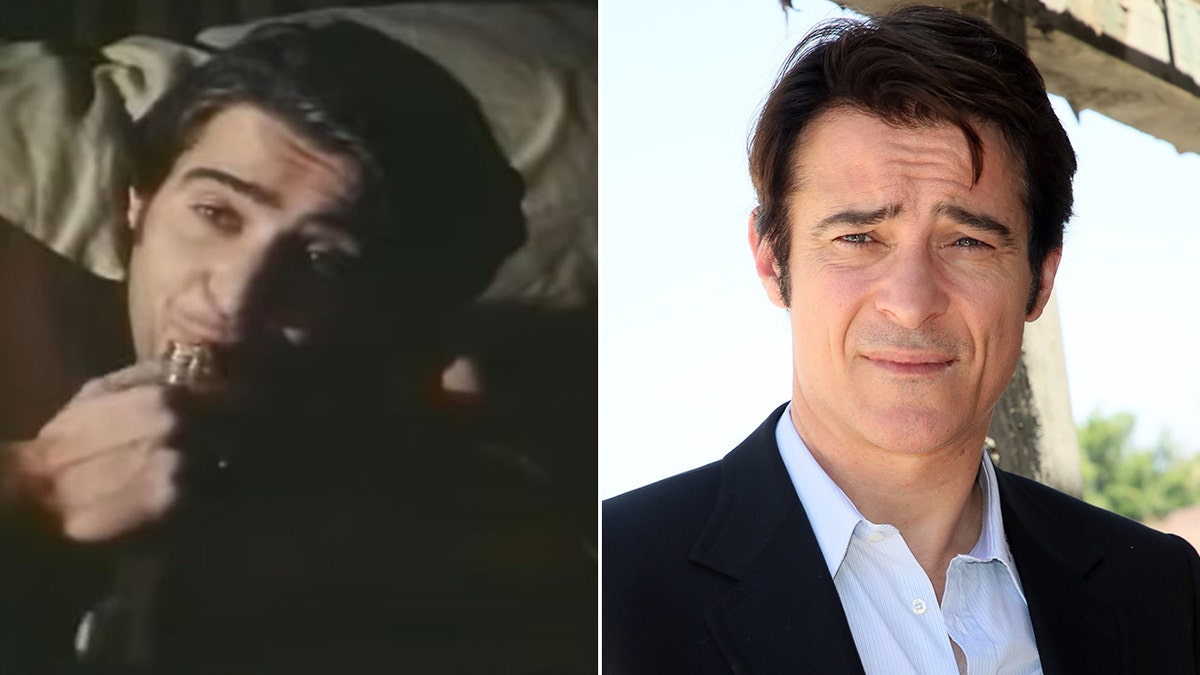 Goran Visnjic ha iniziato la sua carriera nel 1988, apparendo in film come "Benvenuti a Sarajevo" e "The Peacemaker", prima di interpretare Jimmy Angelov in "Practical Magic". Successivamente è apparso in "Committed", "The Deep End", "L'era glaciale" e "Elektra".
Dal 1999 al 2008, Visnjic ha interpretato il ruolo di Luka Kovac in 185 episodi di "ER", per poi apparire in "Helen", "The Deep", "Beginners", "The Girl with the Dragon Tattoo", "Red Widow", "The Consulente" e "Asma". Successivamente è apparso in "Extant", "Crossing Lines", "The Tribes of Palos Verdes", "Timeless" e "General".
CLICCA QUI PER ISCRIVERTI ALLA NEWSLETTER DI INTRATTENIMENTO
Più recentemente, è apparso in "Fatima", "The Boys", "The Cursed", "This Is Us" e "Hellraiser".
Visnjic ha sposato sua moglie Eva nel 1999 e hanno tre figli, Vigo, Tin e Vivien. Ha anche una figlia, Lana Lourdes Rupić.
Aidan Quinn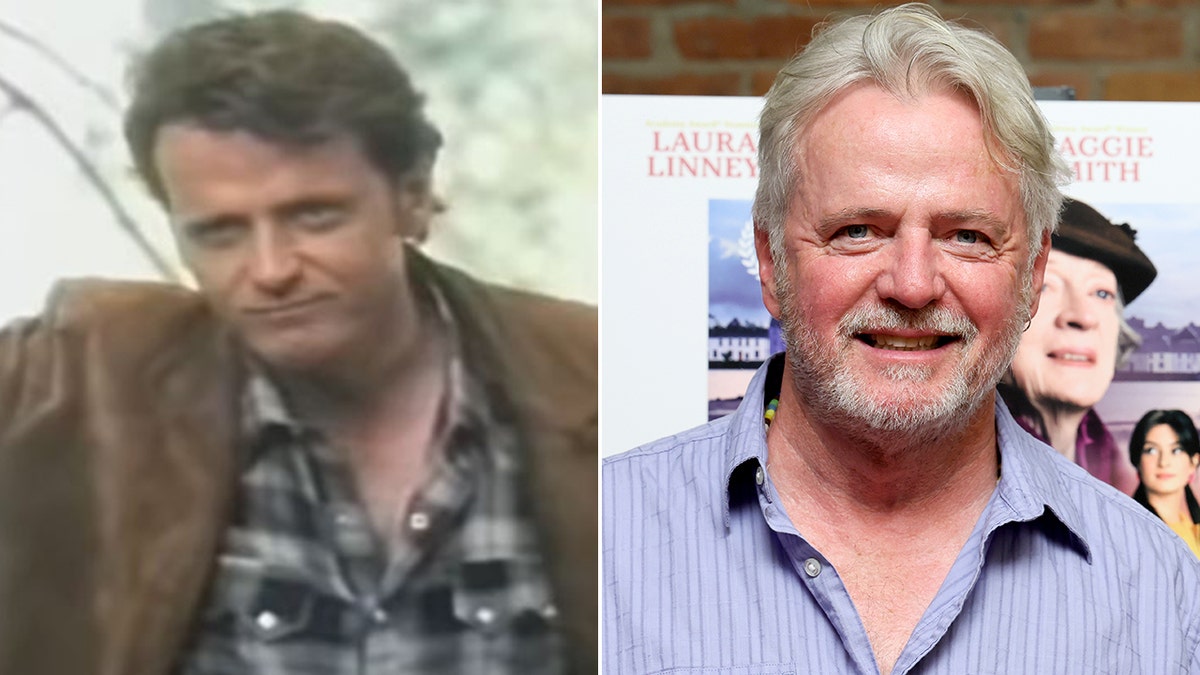 Aidan Quinn recita dal 1981, apparendo in "Frankenstein" e "Legend of the Falls", prima di interpretare Gary Hallet in "Practical Magic". Ha poi recitato in "Music of the Heart", "Songcatcher", "Stolen Summer" e "Evelyn".
Successivamente, ha recitato in "Song for a Raggy Boy", "Plainsong", "Shadow of Fear", "Return to Sender", "Proud" e "Nine Lives". È poi apparso in "Il libro di Daniele", "Materia oscura", "32A", "Wild Child", "The Eclipse", "The Fifth Quarter", "Flipped", "Unknown", "The Stand Up" e "Indagato principale."
Dal 2012 al 2019, ha recitato in 154 episodi di "Elementary" con Lucy Liu, più recentemente in "Spiked", "Blacklight" e "Daughter of the Bride".
CLICCA QUI PER OTTENERE L'APP FOX NEWS
Quinn ha sposato Elizabeth Bracco nel 1987 e hanno due figlie, Mia e Ava Eileen.